Overview
Formerly Visiting Nurse Services of New York (VNSNY), VNS Health has a rich history of more than 125 years. They have led the way as an innovator in home and community health care, providing passionate care for millions of individuals who live, age, and heal in the comfort of their homes or their communities.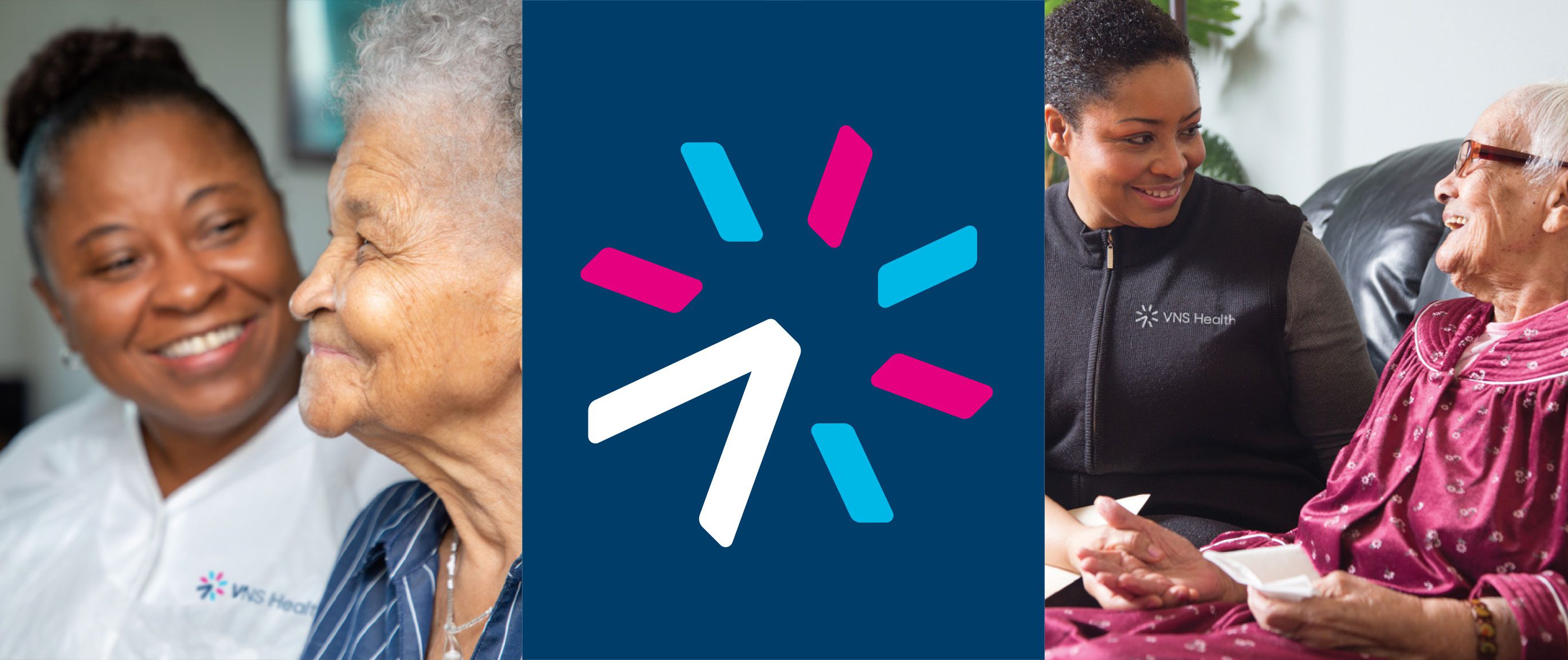 Solution
GreyBox Creative designed an award winning brand for VNS Health along with our partner Tronvig Group who lead an intensive two year process to clarify the core values and brand strategy for the organization engaging with all levels and representatives of all of the organization's business units. This process unified the organizational voice and brand position, gave them a new tagline and consolidated all sub brands and disparate business unit names into a single name: VNS Health. This work built organizational consensus under the new name and brand architecture for our visual identity work that earned VNS Health the prestigious award in Modern Healthcare's recognition of rebrand campaign.
Working with another agency, Tronvig advanced a new logo for VNS Health and GreyBox Creative was brought in to take the logo to the next level and build a comprehensive brand system around it. This defined the logo system, developed a distinctive color system and built out a comprehensive system for universal application. This included all internal and external branding including stationery, brochures, covers, informational sheets, HTML templates, social media platforms, and advisory on website design and digital assets.
Working off the circular nature of the logo icon, we developed a graphic design system of various circle constructs to drive the brand. A circle embraces, encompasses, connects, and supports—all of which are actions that align with everything VNS Health promotes and values.  The versatility of these constructs allows for numerous orientations and color variations, with strict rules for coloring to keep the visuals and messaging on point and consistent throughout all brand touchpoints. The primary color palette was adopted for its versatility, high impact, and strong balance of the colors working together. 
After designing the core assets and presentation concepts, we developed and advised on an asset library including color, photography, iconography, templates, fonts, and other design elements, along with a comprehensive brand guidelines that explained how to most effectively leverage the templates and brand assets and customizing them for specific goals or presentations to improve overall adherence to the brand guidelines.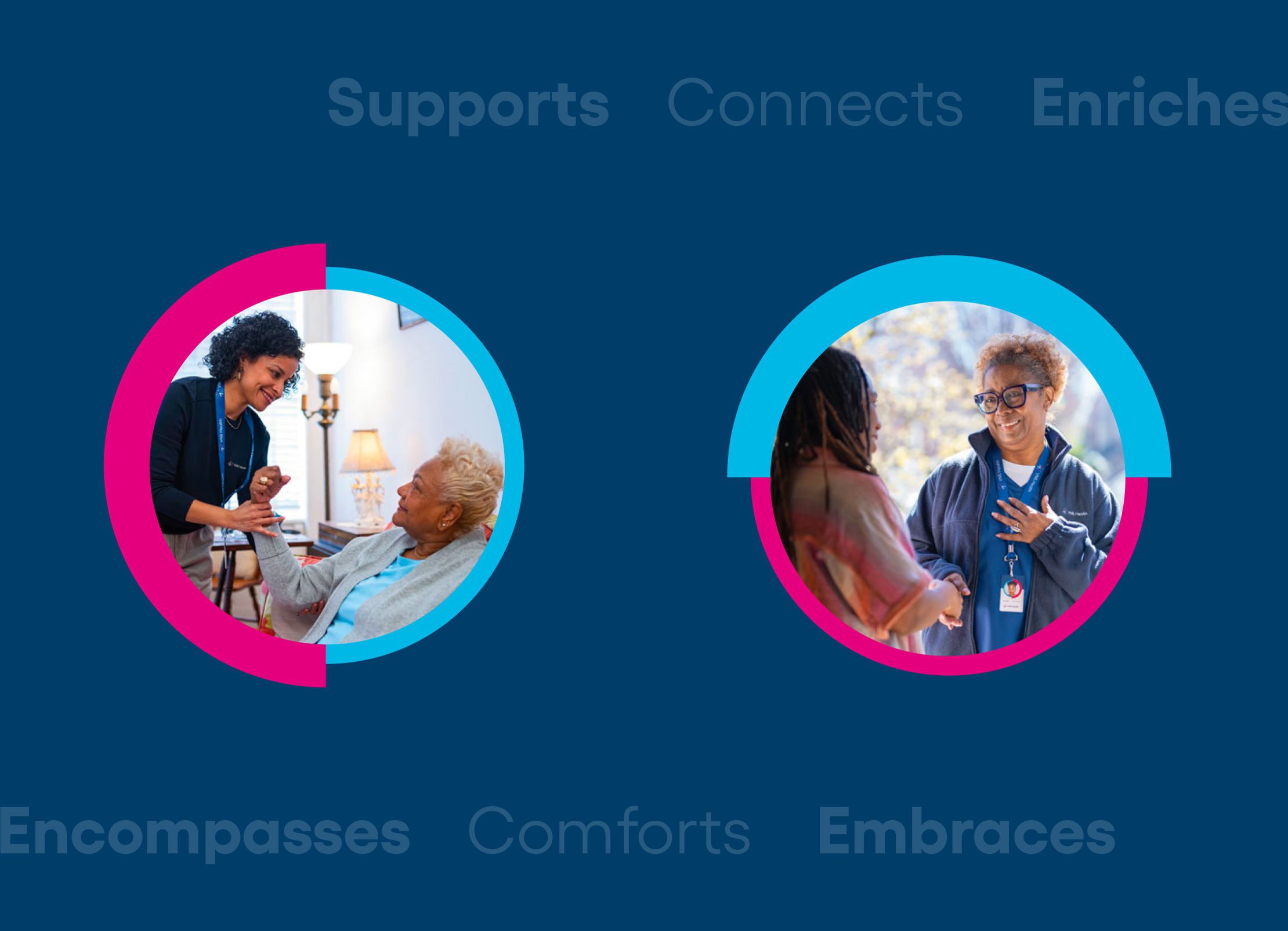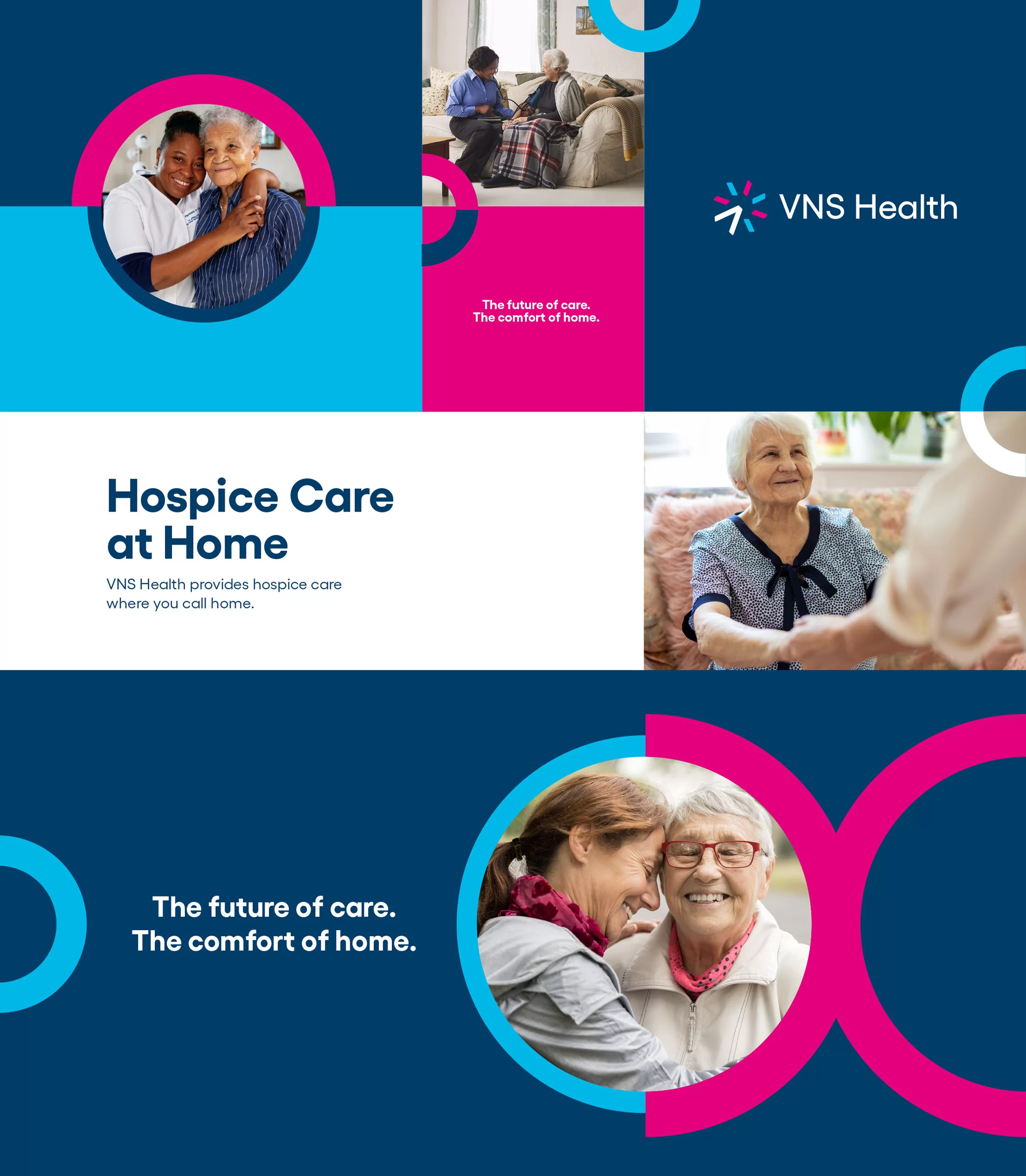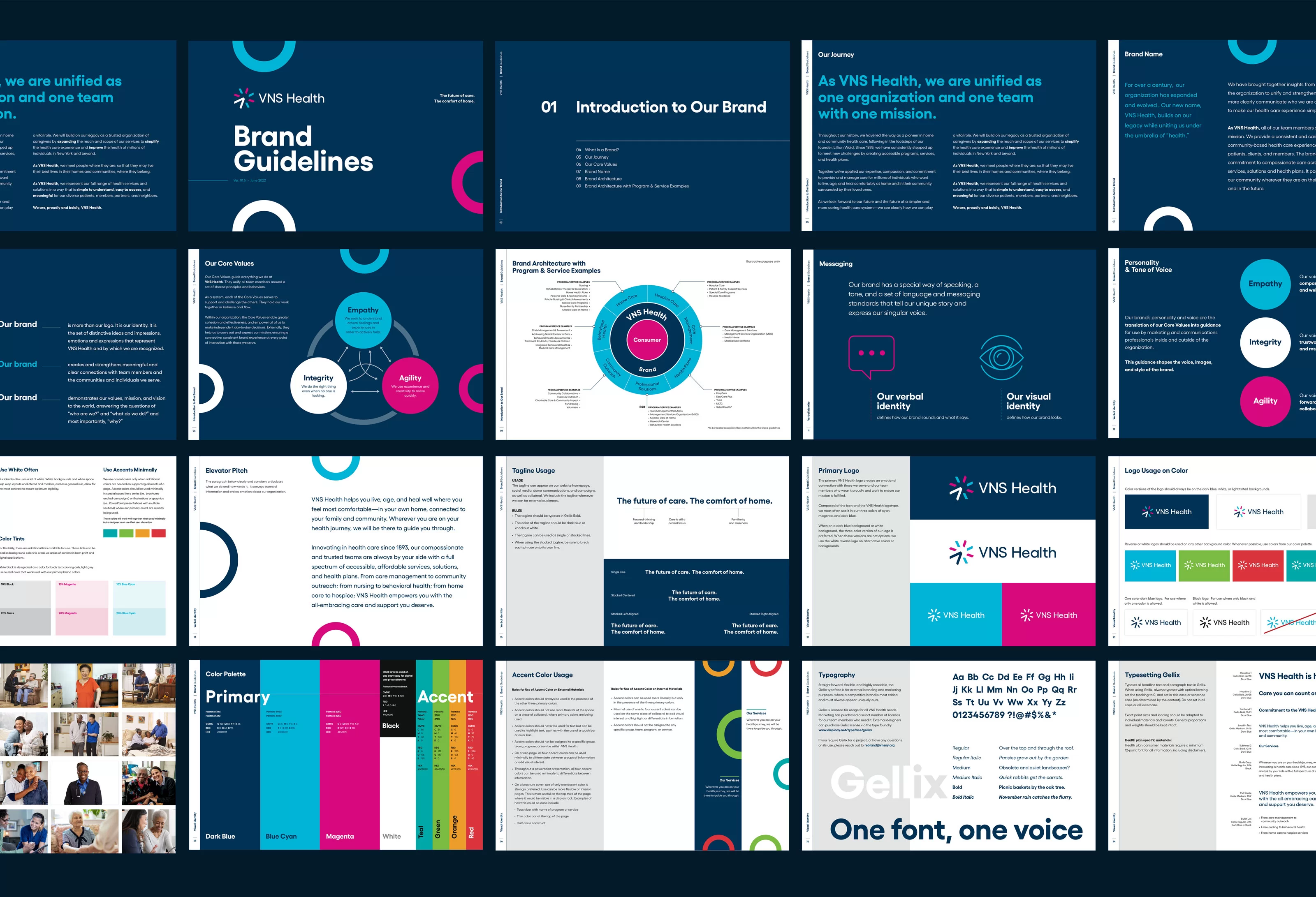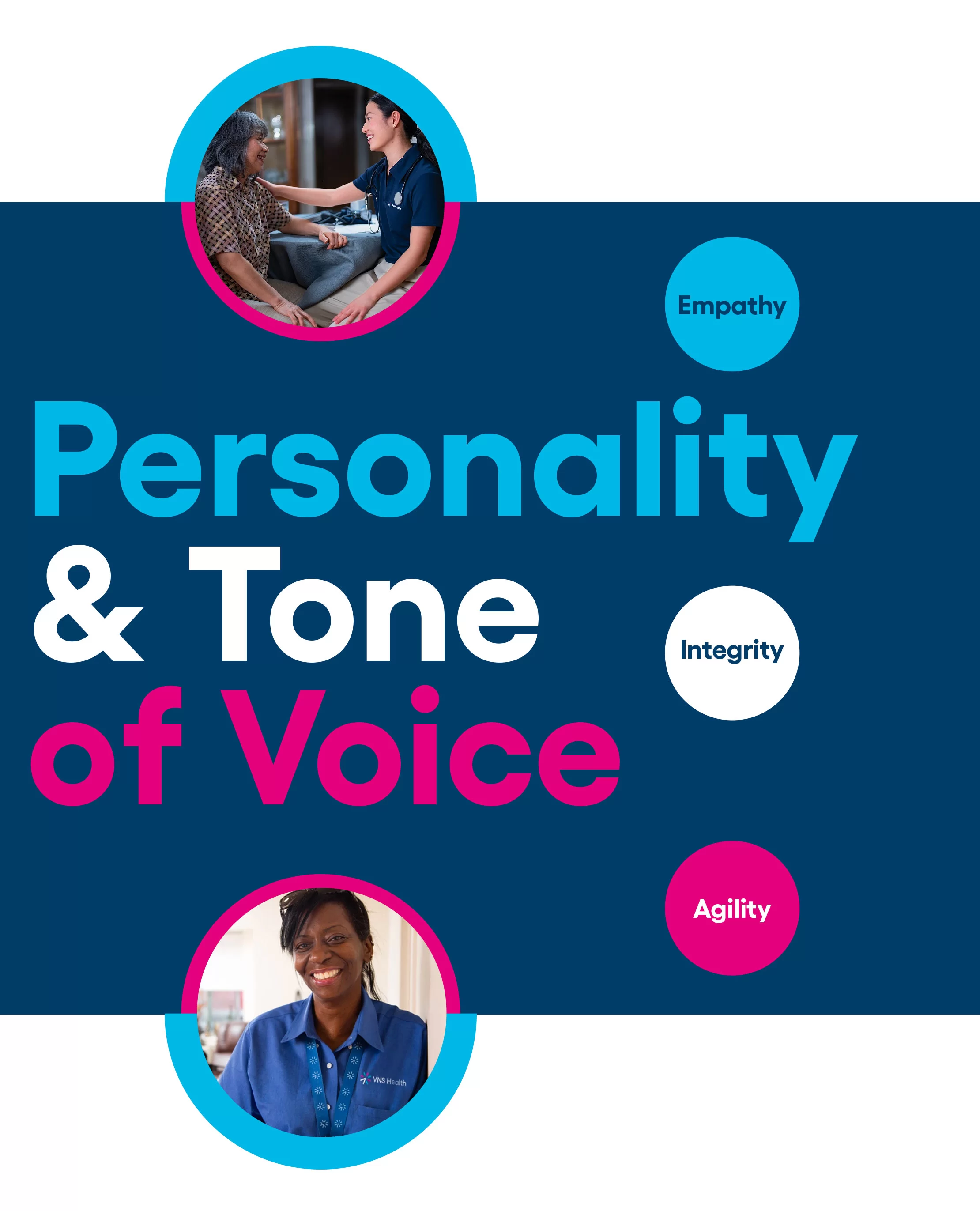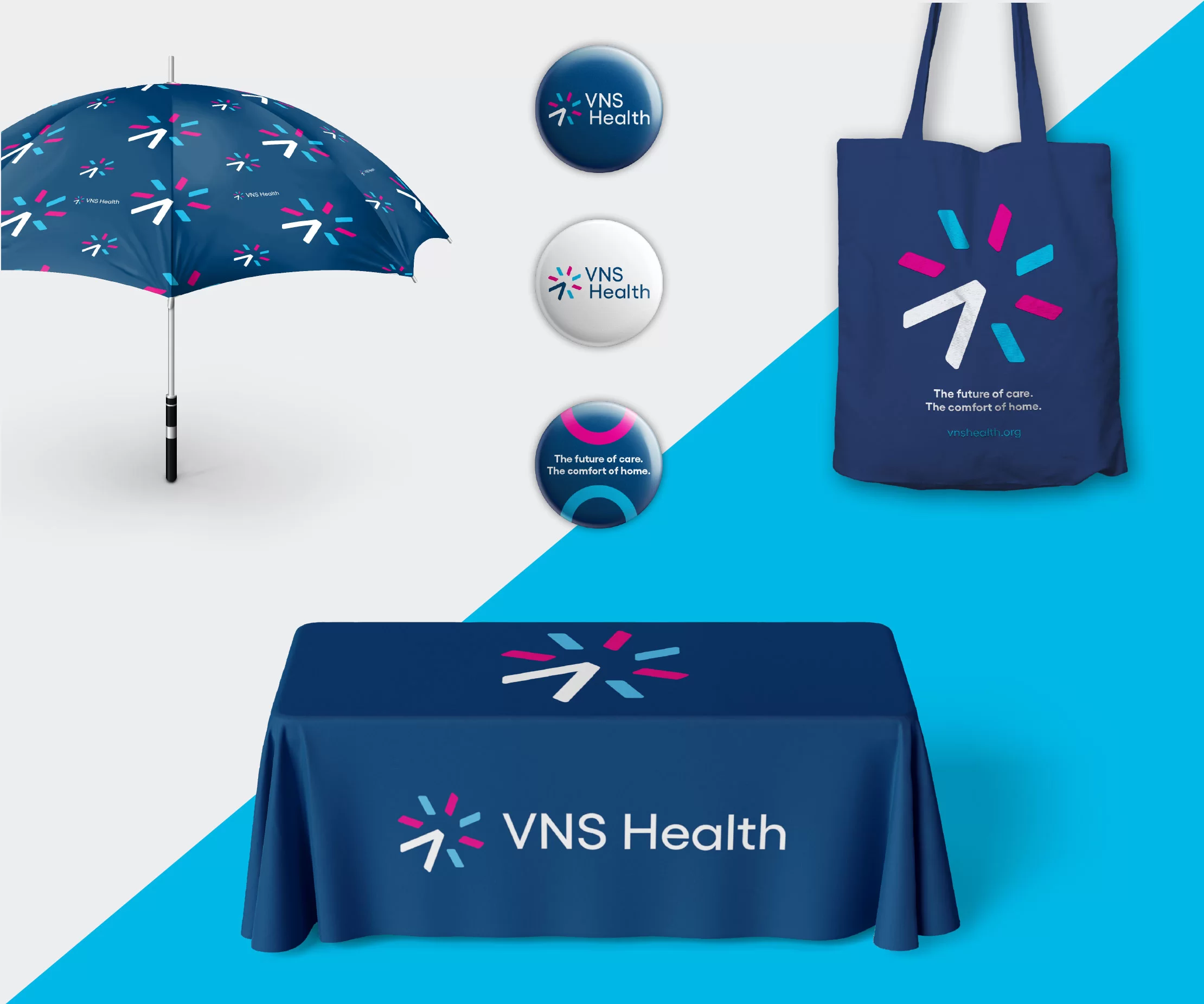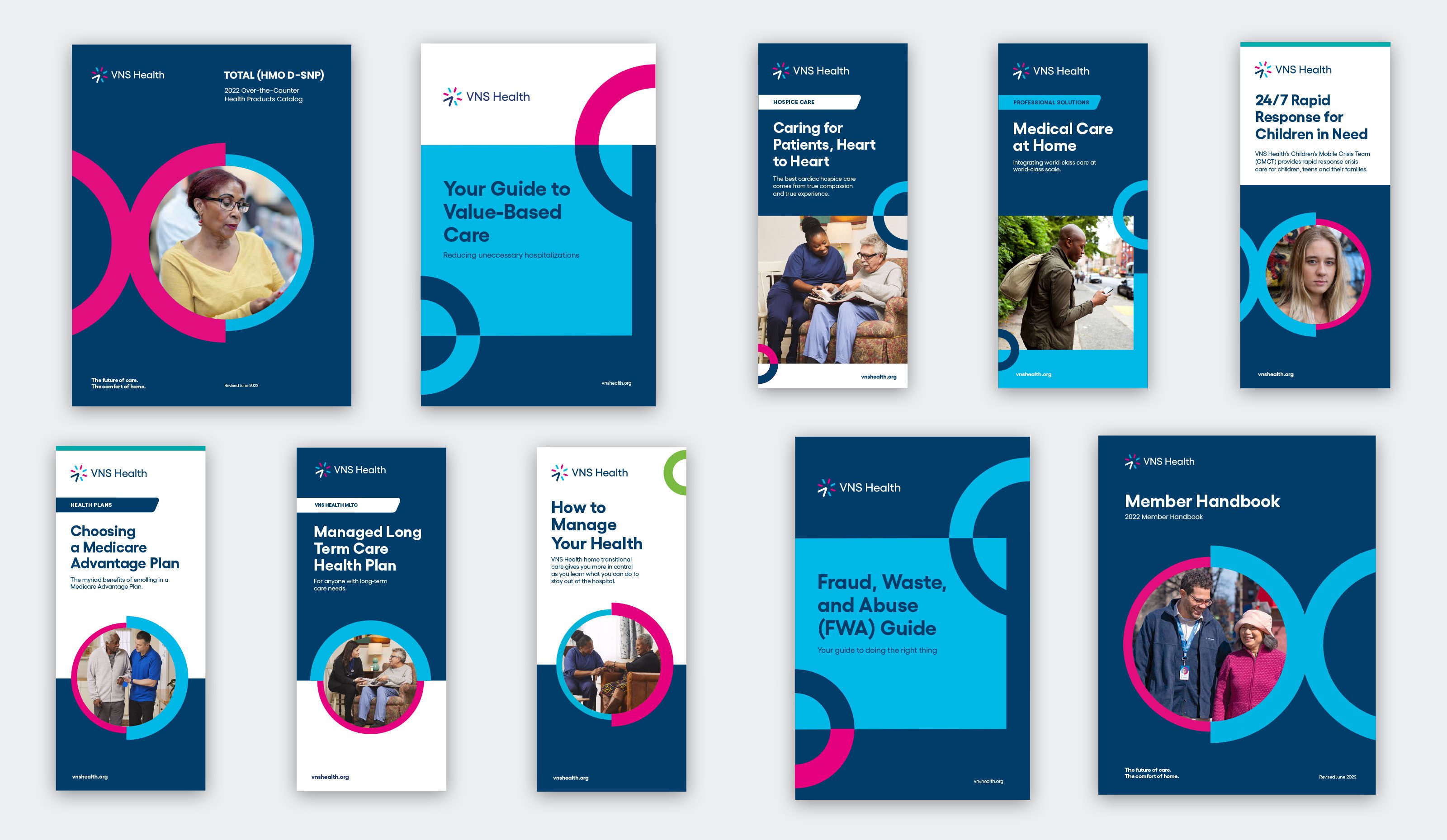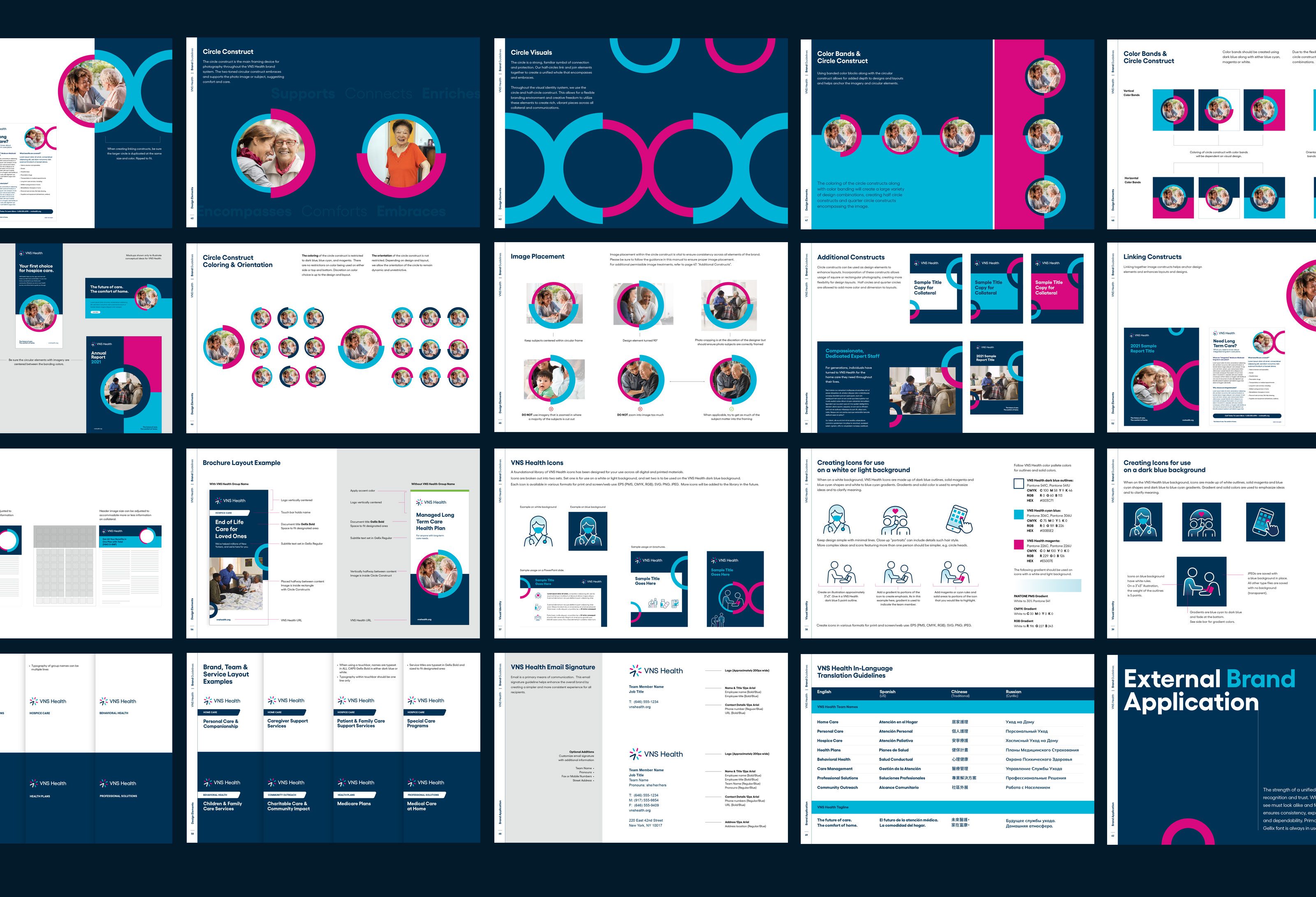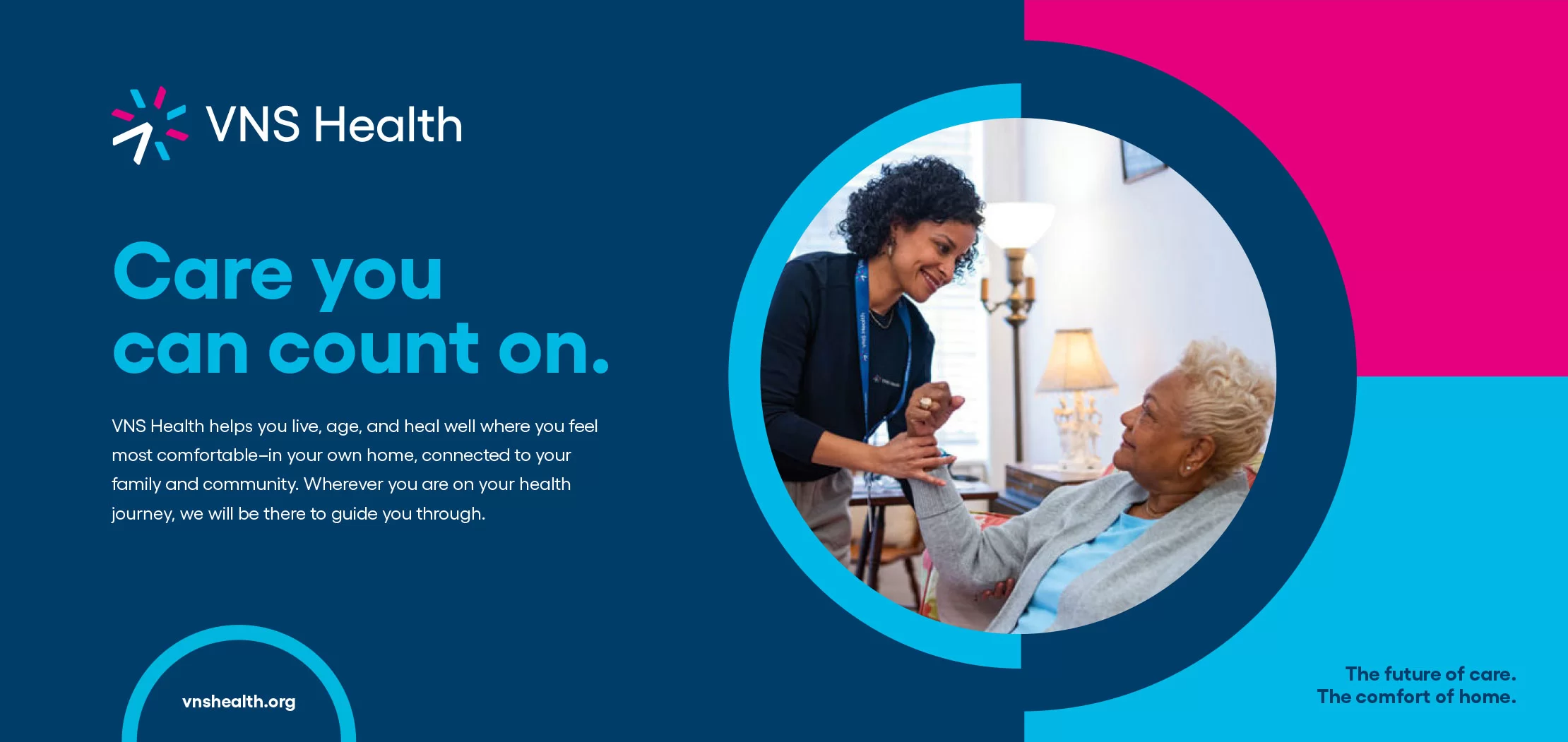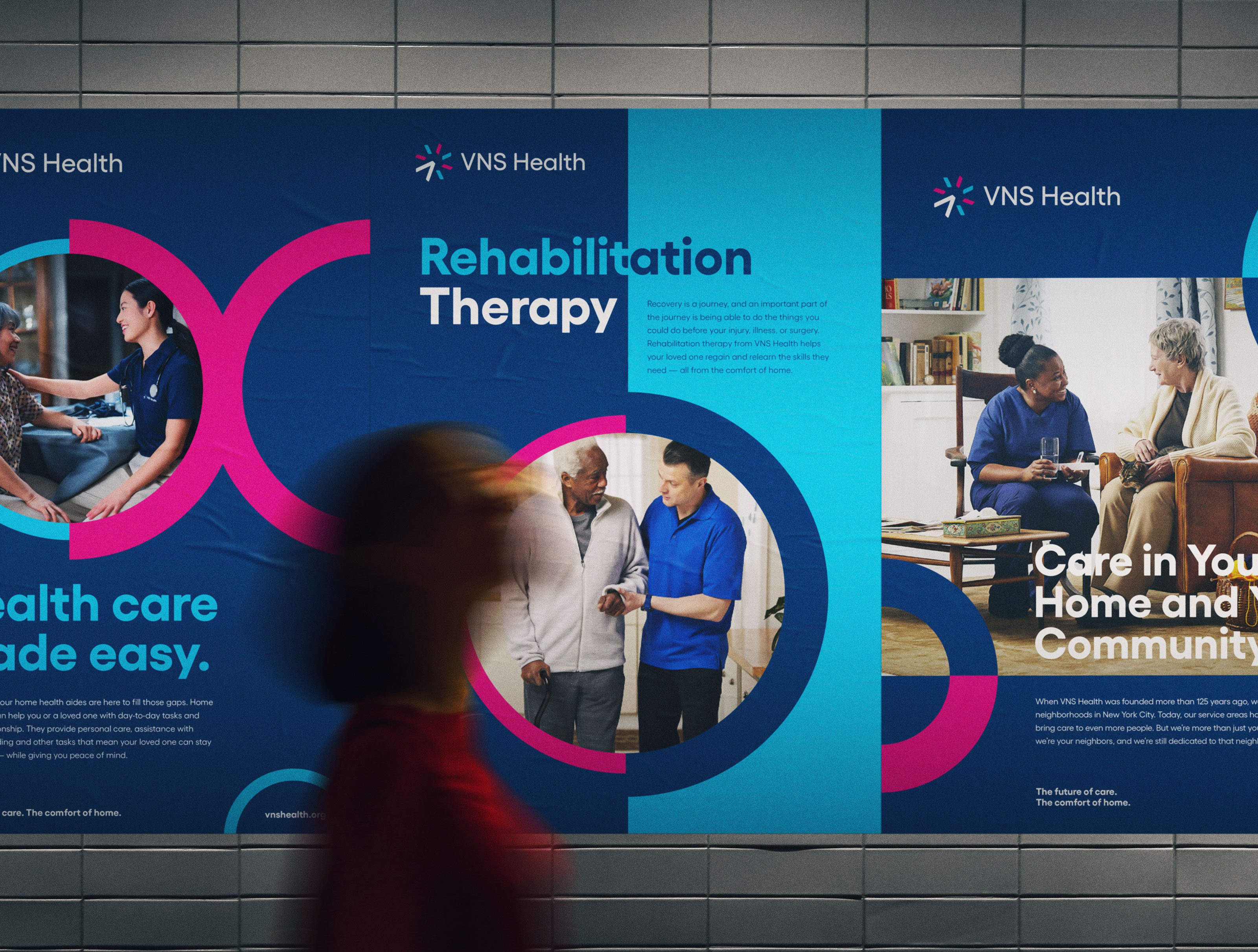 Working alongside VNS Health and Tronvig, GreyBox helped advise through the website and icon library design process to ensure consistency to the established brand standards and remain ADA compliant throughout. Strict adherence to the messaging, tone and core color palette brought forth a cohesive and beautiful digital experience for VNS Health.