Overview
Patriot Group a unique company that facilitates medical billing, collections, and legal services catering to hospitals, ambulatory surgery centers, labs, surgeons, and other medical providers.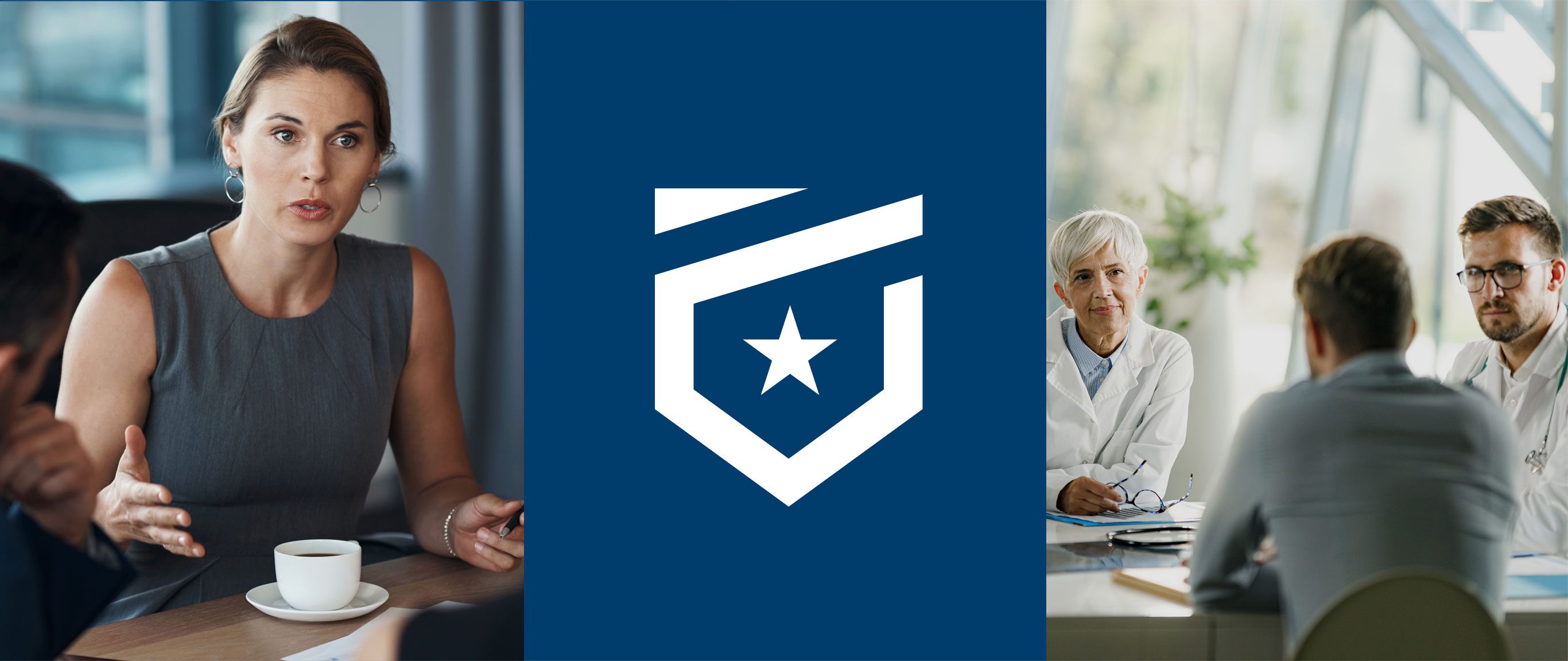 Solution
Our brand discovery workshop with Patriot Group examined their competitive landscape, aligned goals, and established a new brand personality. This strategy exercise helped identify their target audience, mapped their offerings and helped springboard the key messaging, creative and visual development moving forward.
We designed a new identity starting with simplistic and identifiable logo which portrays a sense of strength and protection.  Given the name of the firm and the founders background as a former marine, the design leaned into the patriotic theme.  The stylized shield with a star at its core represents confidence and progress, while signifying a team willing to defend their clients.
Additionally, we established identity guidelines including typography, color and imagery for the brand. A new website highlights the core services Patriot Group offers, profiles of team members and, ongoing insights highlighting their case profiles and news in the industry.