Overview
IPC, a non-profit comprised of investment professionals and friends throughout the country. It's national charitable efforts provide comfort and relief to the children and families who need it the most. Based off the success of the first year GreyBox designed a new invitation package for their yearly holiday party in New York and Chicago 2013.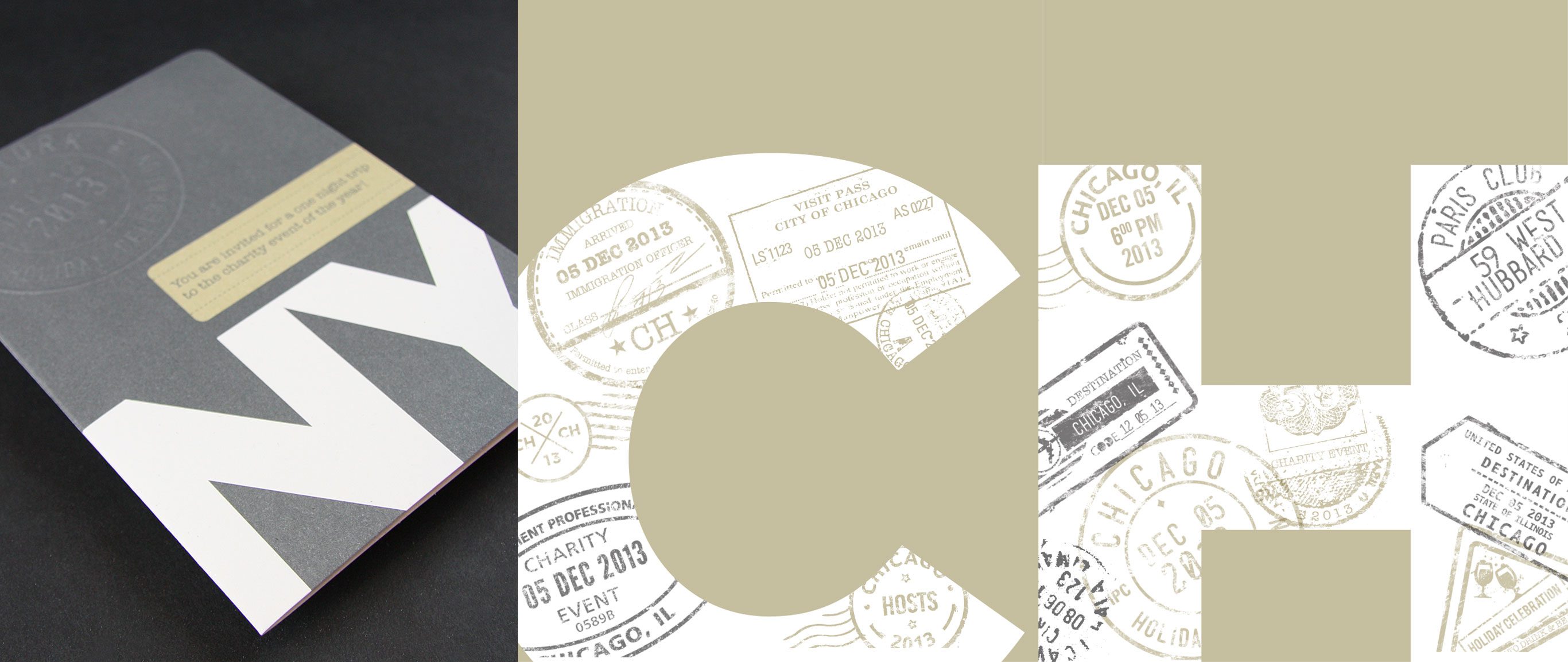 Solution
The conceptual theme that was presented for the event revolved around a "Trip to the charity event of the year". Playing off the idea of travel, custom stamps and artwork were created along with blind embossing techniques to mimic a passport look and feel. GreyBox additionally wrote playful copy to coincide with the event's fun and festive atmosphere.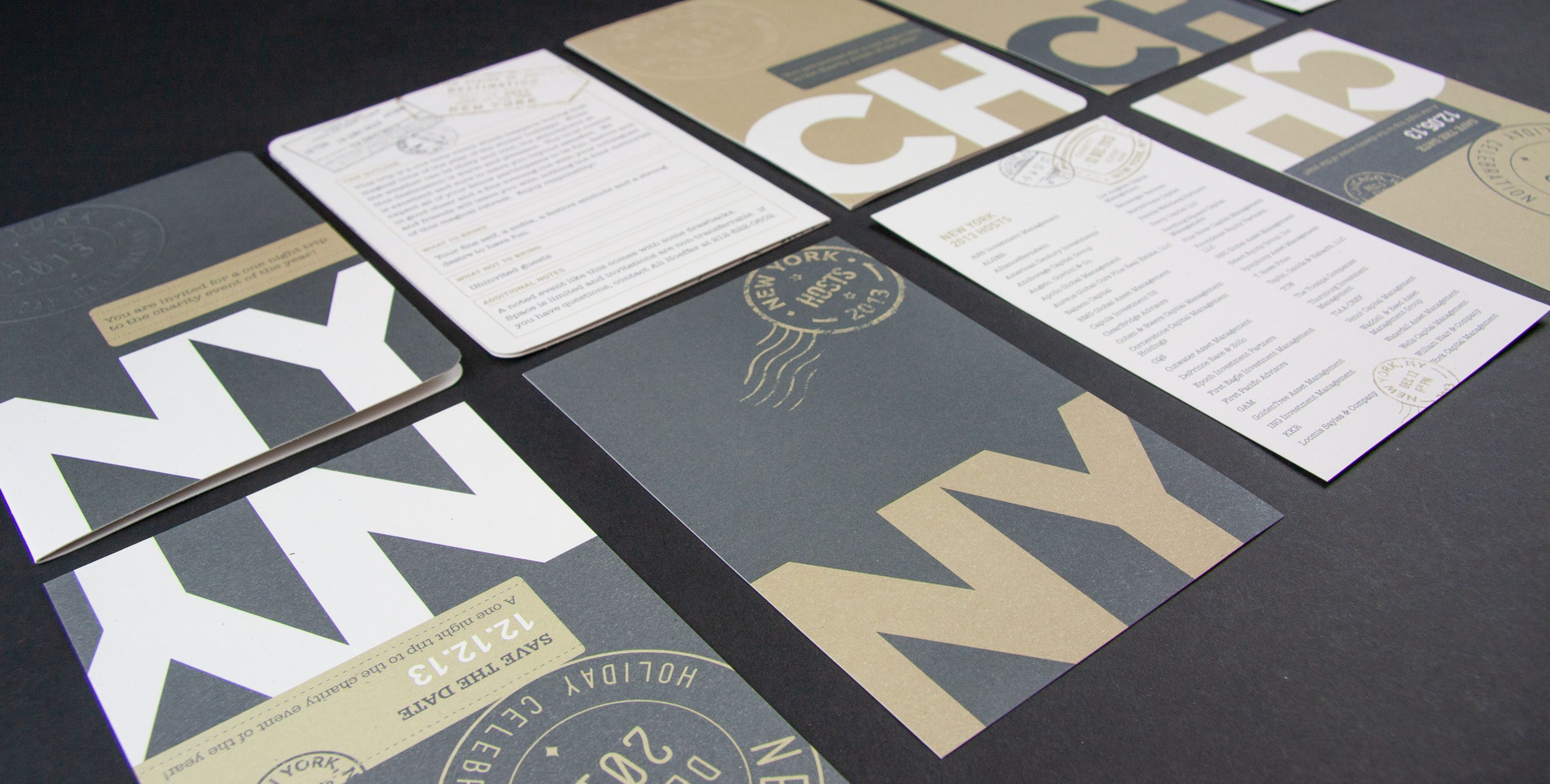 "They're always super-responsive and their creativity is unparalleled."