Overview
Asian Americans for Equality (AAFE) is an organization that advances racial, social and economic justice for Asian Americans and other systematically disadvantaged communities. AAFE creates affordable housing options and economic opportunities, providing an array of multilingual community services and fostering grassroots leadership and civic engagement in the communities throughout New York and the surrounding areas.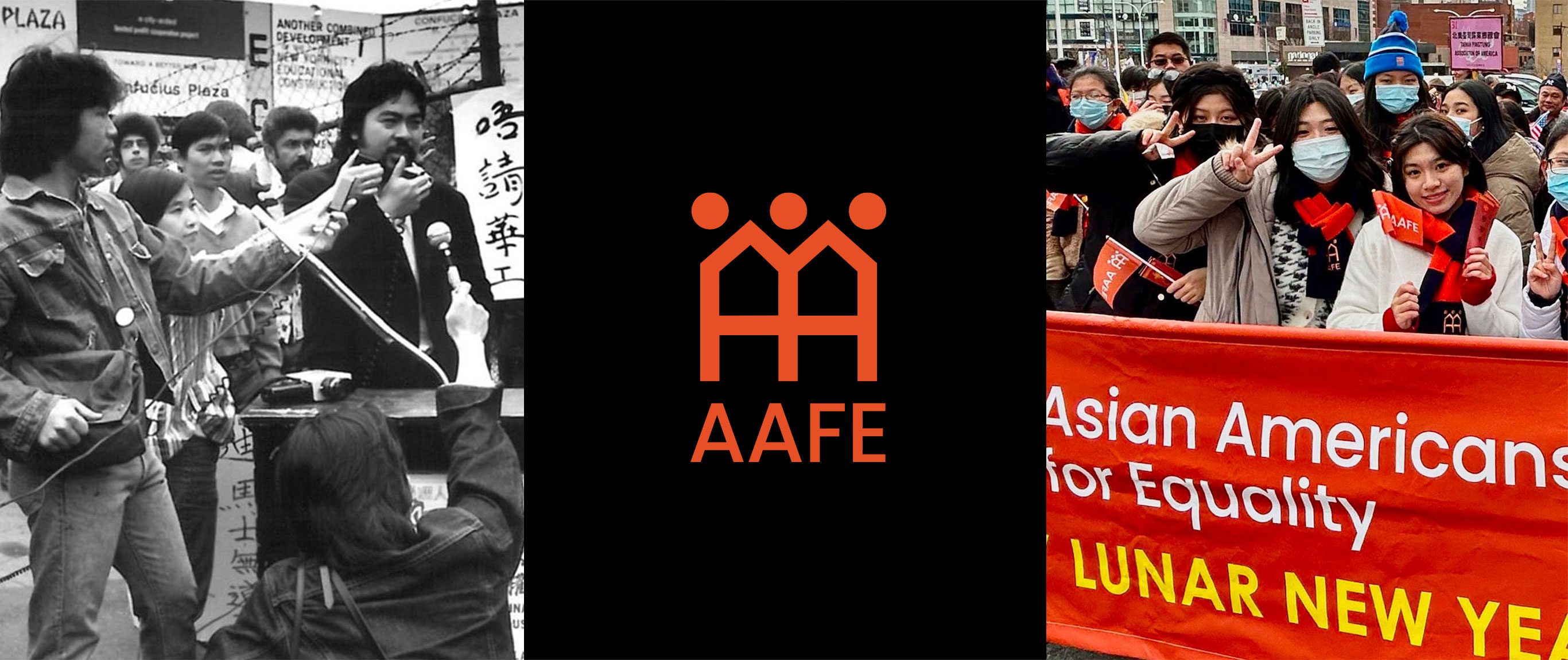 Solution
We started the identity refinement by assessing the current brand assets. Original logo lockups were clunky and crowded with multiple language translations stacked or running along side the logo, creating hard to use logo files in various aspects of the brand. We looked to streamline the various lockups and create a more dynamic and cohesive brand to work with the various languages. Initially each lockup would only hold one language translation and be used dependent on the market AAFE was speaking to. The mark needed to be consistent and identifiable no matter the language. Three orientations were created for use in different mediums and orientations for flexibility. Simple animation allows the logo to show each language translation in digital formats.
We designed new website with a simple clean aesthetic to easily get information, news and updates to the community. Multiple language translations were incorporated on various pages to allow users to easily view the content in; English, Spanish and Chinese. Alert and newsletter signups, volunteer registration, integration of job listings and donations were integrated throughout the site.