Overview
PEN World Voices is a week-long literary festival in New York City. The Festival is composed of programs, readings, conversations, and debates that showcase international literature and new writers.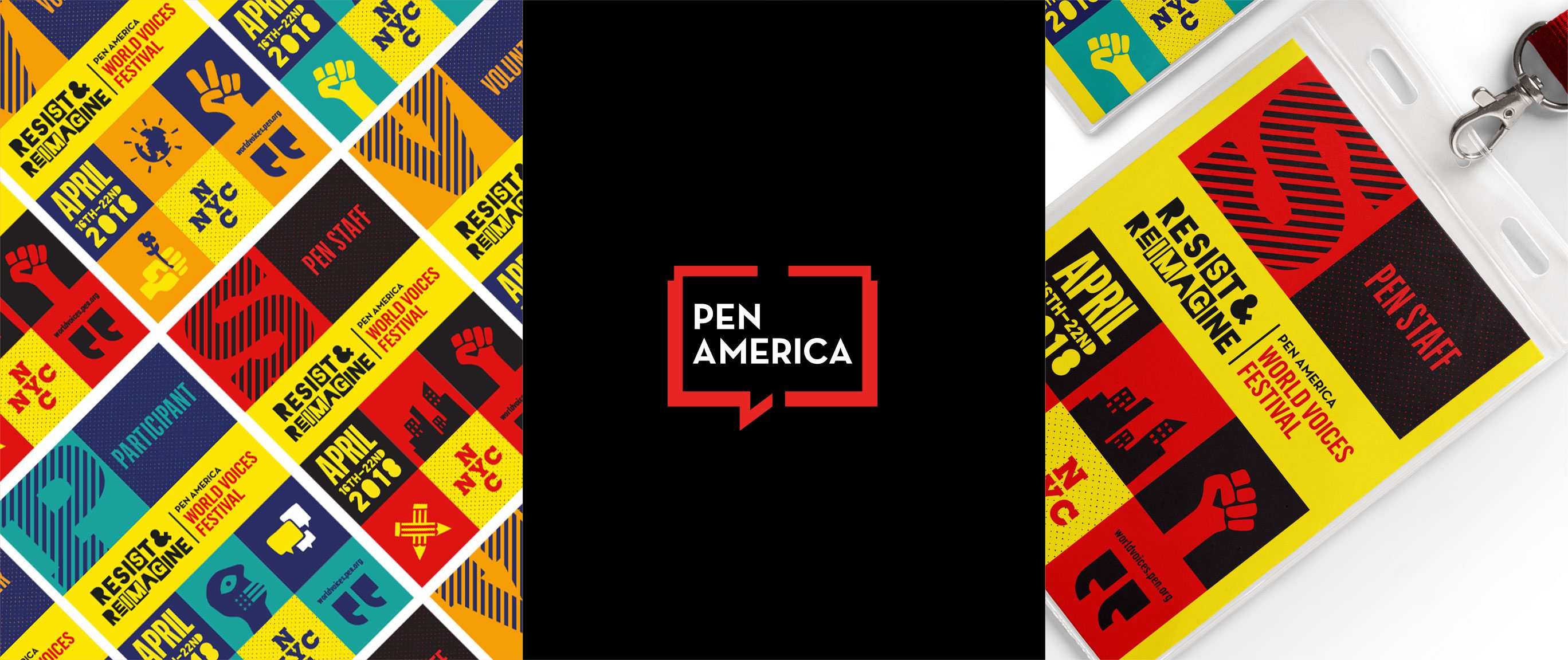 Solution
The theme for the 2018 Festival was Resist & Reimagine. PEN America convened writers, artists, and thinkers to plot paths ahead for societies in turmoil. We looked to create a dynamic identity for the event graphics that were flexible to use across all platforms of print and digital assets for promoting the festival.
PEN wanted the event to be vibrant and uplifting concentrating on forging a path forward and not primarily focused on the resistance going on in the current climate. We paired together hand drawn illustrations and typography with various patterns, and photography to create a dynamic identity for the event. Working with a versatile and flexible grid system we could easily adapt our artwork and messaging into any format. No two ads, posts or banners were identical by alternating our grid patterns with; color, text, photography, illustrations or patterns.