Overview
Multiphase Engineering provides consulting services and software products to the petroleum and petrochemical industries. It specializes in the diagnosis and resolution of four-phase flow issues: oil, water, gas, sludge, or solids flowing simultaneously in pipelines and horizontal wells.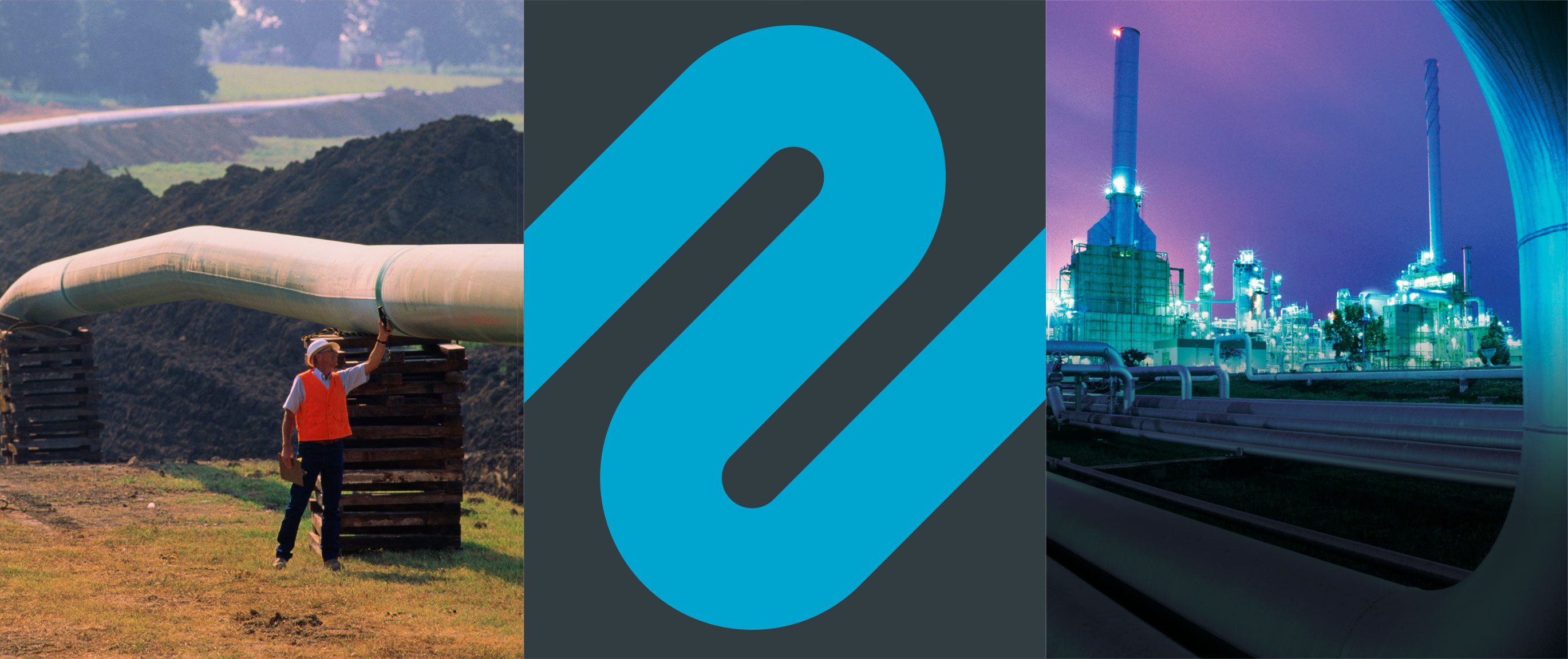 Solution
GreyBox fully rebranded Multiphase Engineering. The logo is directly tied to the core of what Multiphase does, the analysis and diagnosis of pipelines.  The logo is a simplistic mark capturing the aesthetics of the pipes of a pipeline, with it's smooth contour and flowing nature. It is a combination of the "m" and "e" letterforms, with the "m" at the forefront.  A dynamic stationery system contained numerous different specialty elements. The business cards were designed with soft touch aqueous coating, to give them suede-like smooth finish. Double-sided letterheads, compliments cards and custom mailing envelopes with branded patterns were designed with full ink coverage throughout to maximize the impact to all the branded pieces. Additionally, we designed custom labels for envelopes and packaging.
We supplied designed Powerpoint templates for employees to use for presentations. The templates provided were fully branded so employees would easily be able to select core fonts, colors and graphics and stay within branding standards. Additionally, we designed MS Word templates to be used for service proposals. The Word documents were fully branded with fonts and colors to also ensure employees could easily prepare proposals and stay on brand.